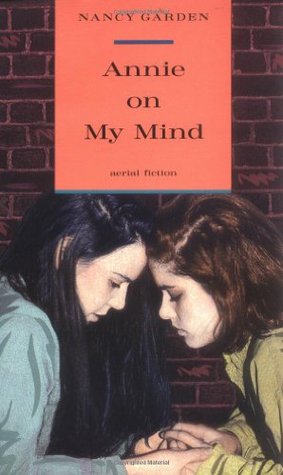 Nancy Garden, author of Annie on My Mind, died on June 23rd at the age of 76.  Garden created books that spoke to the needs of LGBT teens and families.  She wrote in many genres, but my favorite will always be Annie on My Mind.
I first encountered the book in library school, reading about diversity and completely fell head over heels for it, so much that I made sure that it was in my first library I served in as a librarian.  There, in the early '90s in southern Missouri, the library director decided that because an influential member of the community had complained, that Annie did not belong in our collection.
The tiger came out in me, and when I found out my director had pulled the book from the shelves, I confronted him.  I'm sure that my arguments were not very well put together, but my passion moved him.  The book returned to the shelves.  Soon after that, I got to add Heather Has Two Mommies and other important LGBT books of the time to those shelves. 
Annie on My Mind was not just an amazing read, but also an inspiring one.  I learned that even as a very young librarian, I could rescue books and make sure that families in my community had access to them.  I've never stopped doing that.  Thank you, Nancy Garden.