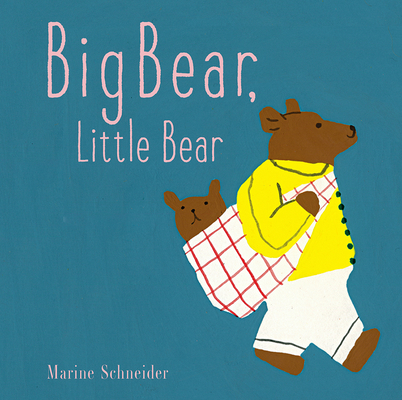 Big Bear, Little Bear by Marine Schneider (9781951836283)
Big Bear and Little Bear do a lot of things together. Sometimes they do the same thing, like wearing boots, living in the same house, and sharing the same bed at night. Other things are different. Big Bear has a car, while Big Bear is Little Bear's car. Big Bear drinks coffee, while Little Bear's looks more like milk. Big Bear has his own chair, and Little Bear sits on his lap. This board book is a sweet look at a parent and child and their relationship shown through objects that they use. The simplest of text allows the illustrations to tell the story more fully.
Reviewed from e-galley provided by Cameron Kids.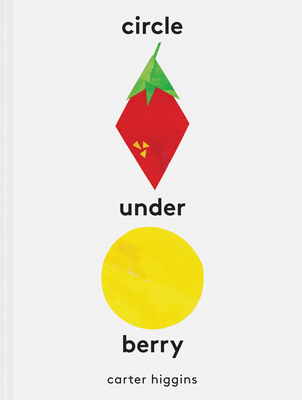 Circle Under Berry by Carter Higgins (9781797205083)
Compare the spatial relationships of different objects in this rhyming picture book with thick pages for little hands. The illustrations are bold and inviting, a combination of shapes and also objects like frogs, grasshoppers and an octopus who becomes upside down. There are colors to explore, shapes to find, and plenty to discover in this simple book that asks readers to participate. The text is perfect to share aloud with a small or large group who are sure to want to join in.
Reviewed from copy provided by Chronicle Books.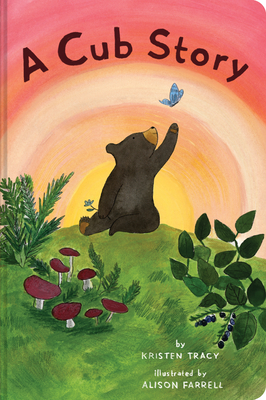 A Cub Story by Kristen Tracy, illustrated by Alison Farrell (9781452174587)
A bear cub explores his woodland home, comparing himself to the other animals. He eats a lot compared to a hedgehog and compared to a moose, he eats a little. Readers get to visit his favorite spots in the forest, watching the hawks soar, smelling the woods. The cub is slower than the elk but faster than the snails near the pond. He spends his summer eating berries, playing games with friends, climbing trees, and digging for insects. In the fall, he goes fishing. In the winter, he heads to his den with his family and feeling like he is just the right size. With a lot more story than most board books, this book also has rich and warm illustrations that invite readers into the cub's world.
Reviewed from e-galley provided by Chronicle Books.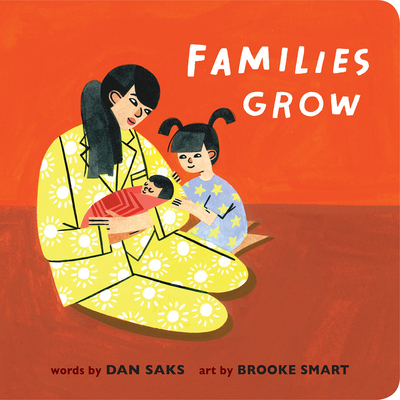 Families Grow by Dan Saks, illustrated by Brooke Smart (9780593223673)
This board book embraces the many ways that families grow and add a new member. The baby begins with a wish and becomes a growing belly. That person may be Mom, or it may not. Babies are brought home and loved, some right away and others take longer. The book gently looks at surrogacy and adoption in a way that normalizes every way that a family might grow. This gentle and quiet book celebrates all sorts of families and floods the pages with love. The bright colors are warm and celebratory as each baby finds their home in a family.
Reviewed from library copy.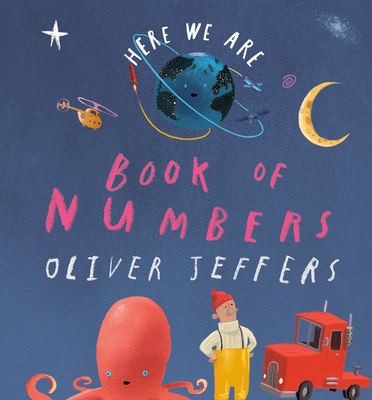 Here We Are: Book of Numbers by Oliver Jeffers (9780593466124)
Two new board books are companions to Jeffers' earlier Here We Are book. In my favorite of the two, little ones get to visit our planet and count things along the way. Jeffers doesn't keep it overly simple as we count three kinds of land, five things to think about, eight body parts, and ten ways to travel. The book ends with a lot of stars and finally with infinity (how much I love you.) This counting book offers amazement at our world, moments of quiet contemplation, and Jeffers' playfulness throughout.
Reviewed from copy provided by Philomel.