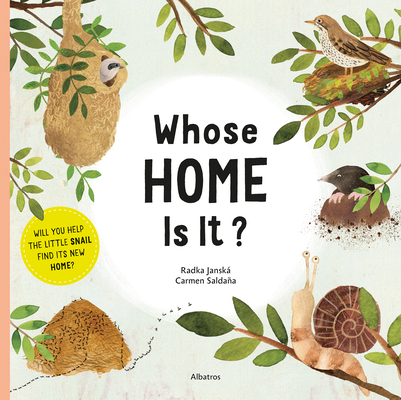 Whose Home Is It? by Radka Piro, illustrated by Carmen Saldana (9788000060927)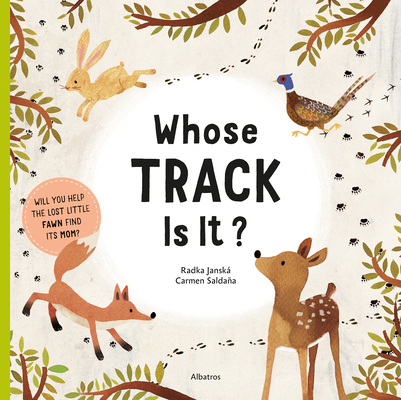 Whose Track Is It? by Radka Piro, illustrated by Carmen Saldana (9788000060934)
This pair of engaging lift-the-flap books both take readers on journeys through the woods. The book about homes features a snail who is looking for the perfect home, not realizing what even the youngest readers will realize right away, that it's on his back! The book looks at a variety of burrows, nests, holes in trees, tunnels, caves and more. The book about tracks tells the story of a fawn looking for its mother. The book offers a wide variety of tracks to explore. Some are in the forest, others on the shore, and still others on the farm and finally in the mountains.
There are a lot of lift-the-flap books on the market. These are something special because they allow little ones to guess the animal before lifting the flap. They also are full of information about the animals written at just the right level for young children. There is so much to explore in each of the books that it's a real pleasure to open each flap.
Perfect for the youngest budding naturalists. Appropriate for ages 2-4.
Whose Home Is It reviewed from e-galley provided by Albatros. Whose Track Is It reviewed from copy provided by Albatros.