The winners of the 2020 New Zealand Book Awards for Children and Young Adults have been announced. They select a book of the year as well as category winners. Here are the winners, plus a gorgeous video acceptance speech for the Book of the Year:
BOOK OF THE YEAR
Mophead, Selina Tusitala Marsh
PICTURE BOOK AWARD
Abigail and the Birth of the Sun, Matthew Cunningham, illustrated by Sarah Wilkins
WRIGHT FAMILY FOUNDATION ESTHER GLEN AWARD FOR JUNIOR FICTION
Lizard's Tale, Weng Wai Chan
YOUNG ADULT FICTION AWARD
Aspiring, Damien Wilkins
ELSIE LOCKE AWARD FOR NON-FICTION
Mophead, Selina Tusitala Marsh
RUSSELL CLARK AWARD FOR ILLUSTRATION
The Adventures of Tupaia, illustrated by Mat Tait, written by Courtney Sina Meredith
WRIGHT FAMILY FOUNDATION TE KURA POUNAMU AWARD (books written completely in te reo Māori)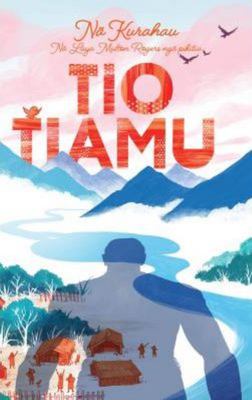 Tio Tiamu, Kurahau, illustrated by Laya Mutton-Rogers
BEST FIRST BOOK AWARD
Michael Petherick for #Tumeke!